"Sometimes the most simple designs are the most powerful."
– Blair Edwards, Director
Are you sick of looking at your garden, and knowing it could look so much better?
Do you wish you had somewhere to entertain your loved ones, but you have no idea where to begin?
Do you find yourself flipping through magazines, knowing you want to create something special, but you don't know what will suit?
Well, imagine this.
Getting home from a long day's work.
Walking out into a simple, beautiful and peaceful garden that is all yours.
Sitting back drinking a glass of wine, and watching the sunset, or your children play.
Knowing that all you have to do now, is enjoy your own private outdoor area.
This could be you sooner than you know it, because this is our specialty.
Blair is an experienced landscape designer as well as a leading landscape and construction expert.
We bring his many years of experience of working with high profile landscaping firms, to create a garden or outdoor area that is beautiful, functional, and perfect for YOU.
As a team, we know what is on trend, as well as what will work timelessly in your garden.
However, you will work closely and collaboratively with us at every step of the way to create a bespoke design that you will love, and that is achievable within your budget and functionality requirements.
The Design Process
Designing your garden or outdoor area is such an exciting project, but it can feel a little overwhelming. This is why we make working with us as easy, as clear and as collaborative as possible.
There are 3 phases in the Landscape Design process, before construction can commence:
1) Initial Consultation
Blair will meet with you at your home for the Initial Consultation, so he can review your existing garden, as well as the style of the surrounding neighbourhood. He will work through any requirements or ideas that you may already have for your garden, and offer suggestions about what may suit or how best to achieve what you have discussed.
2) Landscape Design
Next, Blair will create a Landscape Design for your review and feedback, which includes recommended building materials if/where required, irrigation and lighting suggestions, as well as suggested planting options. This phase is highly collaborative, and you will work closely with Blair to achieve a design for your garden or outdoor area that you love.
3) Final Design and Quotation
Once you have agreed on the submitted concepts, Blair will create a Final Design for your sign-off, alongside a quotation for your garden or outdoor area project.
The Landscape Design Cost
Our Landscape Design cost $699 + GST.
This includes a Landscaping Design, Design Amendments and a Project Quotation.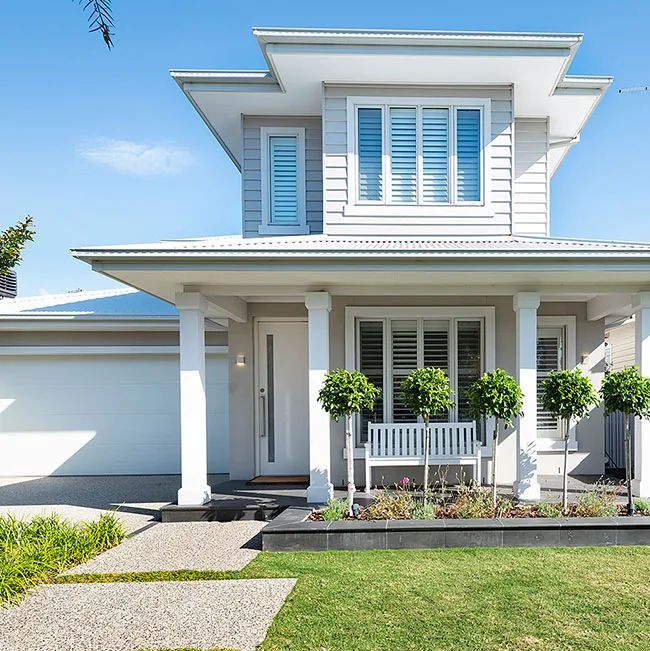 A Knockdown Rebuild For a Growing Family Our clients wanted to live in the Newport/Williamstown area but kept missing out at auction. So they decided to get creative and bought a house that wasn't their perfect home. After many inspections of display homes, our...
read more