Beachside Living in Williamstown
This stunning home located near the beach in Williamstown is home to a family with teenagers, so it was time for a garden makeover to suit the changing needs of this family. Frequent sailors, the client's landscaping was designed with angles to replicate nautical themes. A gorgeous custom built timber outdoor bathroom takes centre stage, featuring Mon Palmer outdoor shower. Perfect for washing off their wetsuits and boards.
Spotted Gum decking features throughout and a pergola with multiwall roofing lets in afternoon morning light. Castlemaine slate crazy paving gives the front and backyard different layers and textures.
Out the front, a brand new picket fence, place to hide bins and letter box were built. A gorgeous front yard entertaining area with spotted gum and rendered wall bench seating was built. This has proved to be the most used part of their yard as during lockdown they would sit and chat with cup of teas  to neighbours and passers by.
This stunning garden was designed by Ochre Landscapes and built by Blair Edwards Landscaping.
Features
Stylish nautical themed angles
Great for entertaining
Outdoor shower
Crazy paving
Front fence
Spotted gum decking 
Bench seats
Pergola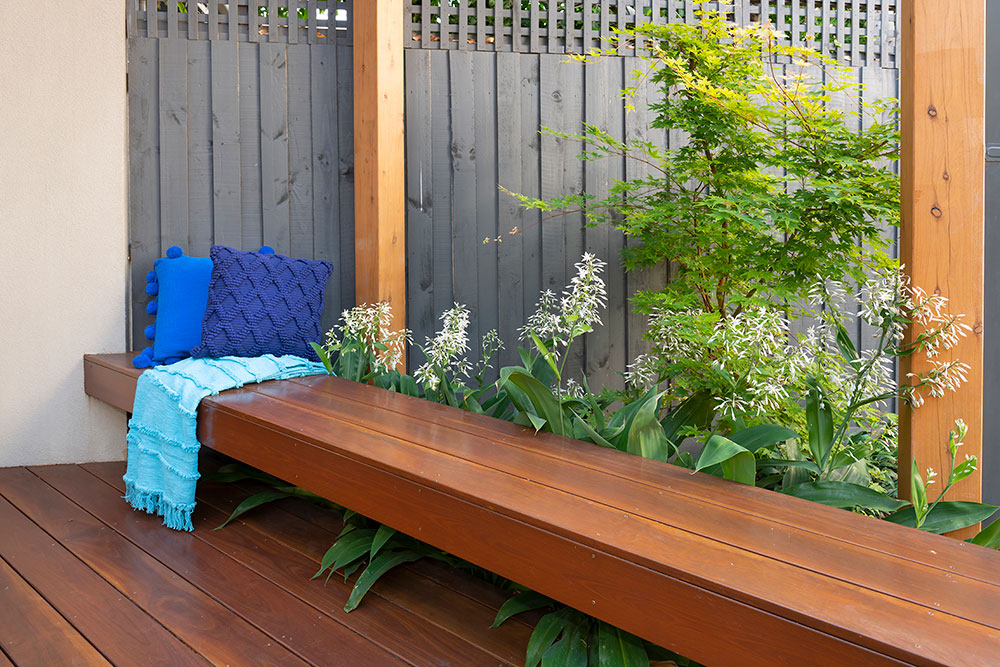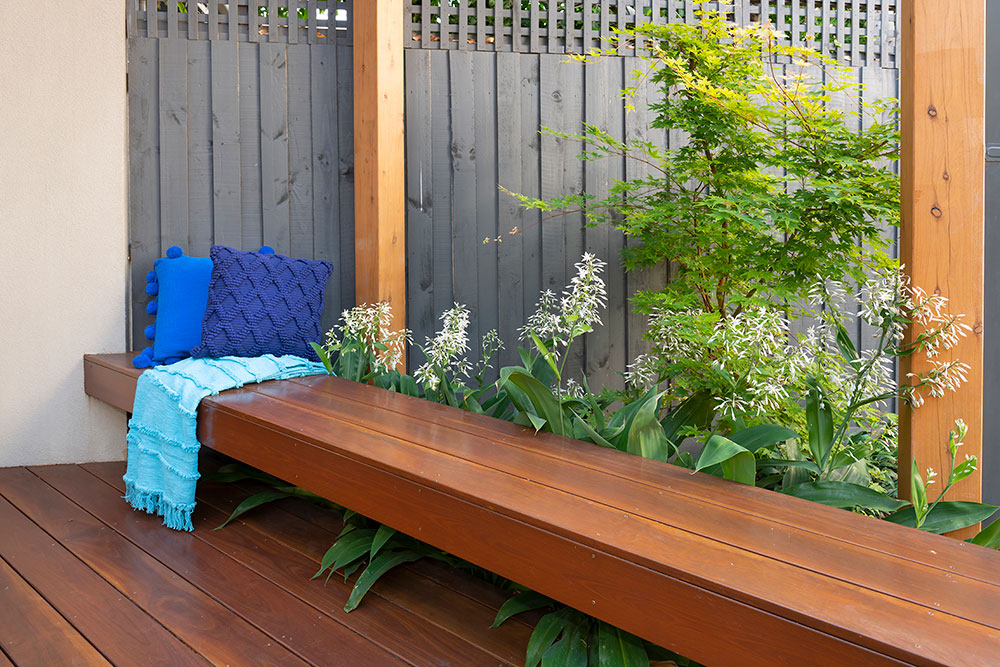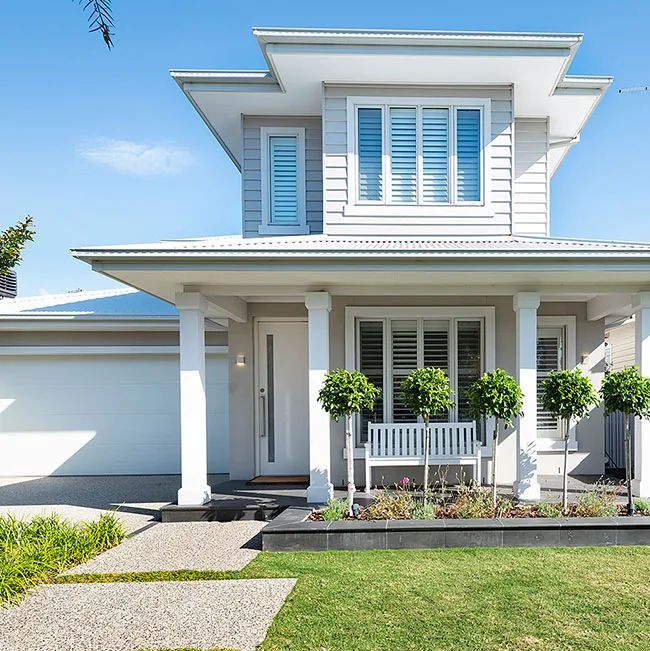 A Knockdown Rebuild For a Growing Family Our clients wanted to live in the Newport/Williamstown area but kept missing out at auction. So they decided to get creative and bought a house that wasn't their perfect home. After many inspections of display homes, our...
read more