We offer boutique garden design and construction
Are you renovating or doing a knock-down rebuild, and needing a more polished garden to match?
Are you sick of looking at wasted space outdoors that could be used to enjoy and entertain the ones that you love?
Are you wanting to transform your outdoor space into something you can truly be proud of?
Who Are We
Blair Edwards Landscaping is an award-winning Garden Design Studio and Construction Company, based in Melbourne's Inner West.
We create modern, innovative, beautiful and functional gardens for our clients, which provides value to both their home and their lifestyle.
And it is our mission to provide all of our clients with an outdoor space of the highest quality, which will stand the test of time.
We guarantee 100% satisfaction on every job. Every time.
Walking outside into a peaceful, simple and harmonious outdoor space.
A place you look forward to spending time in after a long day at work.
A beautiful space that brings you joy, where your children can play happily. A space that you are proud of.
This is ALL possible for you, with help from Blair and his team.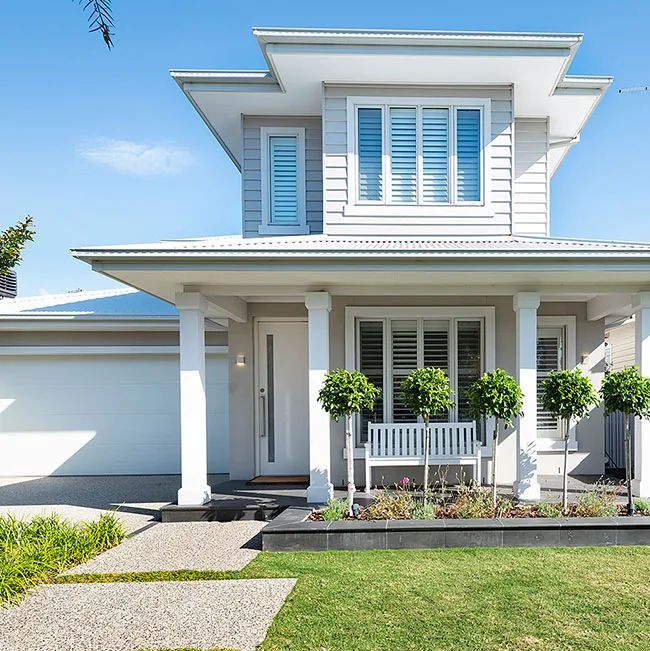 A Knockdown Rebuild For a Growing Family Our clients wanted to live in the Newport/Williamstown area but kept missing out at auction. So they decided to get creative and bought a house that wasn't their perfect home. After many inspections of display homes, our...
read more
What Our Clients Have To Say
"Blair is the kind of tradie that you want at your house. He sets himself pretty lofty standards and having spent 3 months at our place in Newport this year, his attention to detail and workmanship from start to finish didn't fluctuate at all. Well done Blair, and we're not surprised that he is booked out months in advance."
"I would never have imagined our back yard could look so fantastic. What a transformation. Thanks Blair for the amazing design and incredible workmanship. Keep up the great work."
Hannah Bald
"We are so happy with the work Blair and his team have done to turn our vision into a reality. The transformation of our backyard was amazing and they could not have been more professional. We were always kept up to date with what part of the project was next and they always met the deadlines and budget. Thank you Blair, we couldn't be happier."